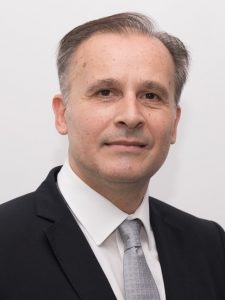 I was born on 16th of September 1968. I received my BA in Dental Medicine from Facuilty of Dentistry, University of Belgrade in 1996, and an MBA in Business Administration from the London School of Commerce an Associate College of Cardiff Metropolitan University, UK – Belgrade Campus in 2013. I have been working in the Pharma Industry in Serbia for over 20 years in various positions within Sales, Marketing, Regulatory Affairs, Market Access & Public Affairs. I joined Sanofi-Aventis d.o.o. Beograd an affiliate company of Sanofi Group on 1st of March 2012 as a Regulatory Affairs Head for Serbia and Montenegro and since of October 2017, I was appointed as Public Affairs Country Head & Legal Representative for Serbia and Montenegro. Before joining Sanofi, I worked in Pharmaceutical companies; AstraZeneca, Johnson & Johnson and Richter Gedeon:
October 2017 – Current position
Public Affairs Country Head, Legal representative for Serbia & Montenegro
Sanofi-Aventis d.o.o. Serbia
March 2012 – October 2017
Regulatory Affairs Head, Serbia and Montenegro. Sanofi-Aventis d.o.o. Serbia
November 2007 – March 2012
Regulatory Affairs & Market Access Manager. Richter Gedeon Nyrt. Rep. Office in Serbia
April 2002 –November 2007
Regulatory Affairs Specialist Serbia & Montenegro. Johnson & Johnson SE Inc. Serbia
October 1996-April 2002
Medical Representative, AstraZeneca UK Limited, Representative Office in Serbia.