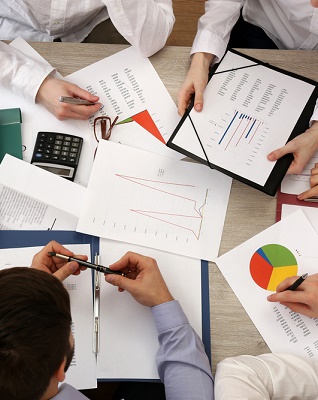 FIC working committees gather members' representatives eager to engage in analyzing regulatory areas of their interest, initiate advocacy for the improvement of business framework and monitor implementation of laws. Texts of the White Book – FIC platform for advocacy, also result from the committees' work and expertise. Committees thus represent the very basis of FIC work.
Main activities
Establishing platform for fruitful and regular communication with the authorities, which enables early access to the draft legislation as well as first hand information on recently enacted legislation
Analysis of regulatory framework and draft legislation and formulation of proposals for their improvement (i.e. Position Papers)
Drafting the White Book chapters
Share positive practice and experience
Promotion of FIC views to the stakeholder community including Government, EU Commission, diplomatic core and international organizations through direct dialogue, participation in meetings and initiatives and organization of meetings and roundtables to support advocacy
Key postulates
Established based on the interest of the members and in line with the changes in the business environment
Engagement is reserved for FIC members, who do so on a voluntary basis
Sectoral committees are established upon demand of the representatives of the specific industry
Organization of the committees
The Board of Directors decides upon establishment of each committee and supervises their work
Headed by President and Vice President
Hold meetings at least once in a quarter
The Executive Director coordinates the work of all Working Committees
Key goals and activities for achieving them are exposed in Committees' two-year plans, drafted and approved by members
Members engage on a voluntary basis and can be active members, committing themselves to the participation in the activities and enjoying the opportunities the membership offers (including, as per Statute Article 34, to actively participate in its work, control the activities of the committee and execute other rights in accordance with the decision on establishing the Working Committee), or choose to only stay regularly informed about the activities as observers (as per Statute Article 34).
In 2020, FIC  reorganized committees in order to improve efficiency. This will also result in a decrease of the number of Committees from 11 to 8. FIC has the following Committees: Anti-Illicit Trade & Food Committee, Financial Services Committee, Human Resources Committee, Legal Committee, Pharma Industry Committee, Infrastructure & Real Estate Committee, Taxation Committee and Telecommunications & Digital Economy Committee. For the information about the committees, please refer to their list in the website menu. For all requests regarding the committees please contact FIC Regulatory Officers: Tanja Jovanovic for Anti-Illicit Trade & Food, HR, Pharma Industry and Tax committees and Jelena Lazarevic for Financial Services, Legal, Infrastructure & Real Estate and Telecommunications & Digital Economy committees and Renata Pindžo for Tourism & Hospitality Committee.
Organization and activities are regulated by the FIC Statute and sub-statutory documents: Guidelines for Organizing and Operating of the Specialized Working Committees and General Rules of Competition Law Compliance of Foreign Investors Council (please see bellow).