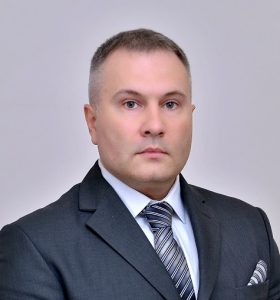 Dejan Perić is an experienced and educated executive / manager with more than 17 years of professional experience.
He made his career by leading IT projects and both – Internal & External Audits teams. Activities involved ISMS implementations, Risk Assessment, Audit projects, as well as managed and advised on improvement and optimization of other various Business and IT Processes. He covered steel, finance and banking, telco and IT related Industries.
Dejan is a Certified Information Systems Auditor (CISA).
He is a member of ISACA and IIA.
He is a former member of oversight board of ISACA Belgrade Chapter and current audit chair for the chapter.
Dejan is a Bachelor in Business Management, University of Union Nikola Tesla, Belgrade.