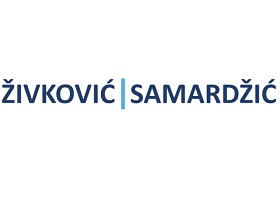 Živković Samardžić has advised Serbian Bookers, a Belgrade-based startup developing the first cloud software for hotels and private accommodation in Serbia, on legal aspects of its evolving into a global brand OTA Sync. The aim of this restructuring is to expand the opportunity for global expansion and access to investment opportunities.
Serbian Bookers is software company offering complete web & mobile solutions for hotels and private accommodation. With this evolving into a global brand OTA Sync (Online Travel Agencies Synchronization) it will continue to expand and develop globally, while its team will remain local. Currently, the system is used by users from 14 countries, and the team continues to work on new functions, modernization of the system and the success of its clients. The introduction of new functions will further facilitate the business of users and will help them to analyze their strategy in more detail and improve communication with guests.
OTA Sync is a full cloud-based hotel & property management system with integrated channel manager and booking engine system, ideal for any type of rentals. Its goal is to offer only the best quality software solution on the market. OTA Sync has already recorded great success in the tourism market, and in the coming period it is expected that the customer base of this service will be increased.
Živković Samardžić acted as legal adviser to Serbian Bookers on all aspects of the deal, including structuring the transaction, drafting of transactional documentation, as well as assisting with the implementation of the transaction. The Živković Samardžić team that has advised Serbian Bookers on this deal was led by Partner Igor Živkovski.