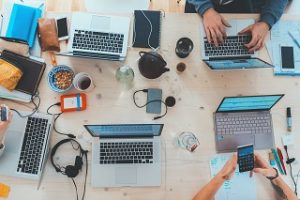 Živković Samardžić has advised Catalyst Romania, one of the leading technology-focused venture capital firms in Romania and 3TS Capital Partners, one of the leading European technology focused private equity and venture capital firms, on Serbian aspects of its investment in Hunch, an automated creative production and media buying platform that empowers brands and agencies to grow on paid social. Hunch has raised the new EUR 4 million and the round is led by Catalyst Romania backed by 3TS Capital Partners, alongside co-investors Euroventures, North Base Media, SeedBlink and South Central Ventures. This round is the largest round led by Catalyst Fund II thus far, and the first investment by the fund in the SEE region outside Romania. Hunch will use this investment to triple its sales team and increase marketing investments, to support its expansion plans in Europe and into the US.
Hunch, a Meta Business Partner, teams up with leading global brand and performance marketing teams to consistently drive operational efficiencies, revenue uplifts, and faster go-to-market initiatives. Brands and agencies rely on Hunch's market-leading automation platform that combines unique data-driven creative performance workflows with automated media buying processes to help today's marketers focus on what matters most – growth.
Catalyst Romania focuses on tech companies that have already launched products into their target markets and have experienced management teams. It launched its first EUR 15 million fund in 2012, as the first fund of its type designed for Romania. The firm launched a second growth capital tech fund for Romania, with a first initial closing with institutional and private investors in November 2020, followed by a second closing in April 2021 and a final closing in February 2022. The original target of EUR 40 million was substantially exceeded and the Fund reached its hard cap of EUR 50 million. The Fund will continue to make early growth capital investments in SMEs based in Romania and other countries in the region.
3TS Capital Partners is one of the leading European technology focused growth capital firms. 3TS provides expansion capital and buyout funding for small and medium-sized businesses in growth sectors including Technology & Internet, Media & Communications and Technology-Enabled Services. Investors in the current and past 3TS funds totalling over EUR 400 million include EIF, Erste Group, Tesi, Cisco, OTP, EBRD, AWS, Sitra, KfW, and 3i among others.
The Živković Samardžić team that has advised Catalyst Romania and 3TS Capital Partners on this deal was led by Partner Igor Živkovski and included Associate Danka Draško, who advised on employment matters.