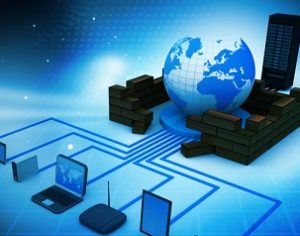 Main topic of the White Book Task Force meeting held on August 11 was defining concrete steps in order to eliminate barriers of base stations constructions. Participants included Government's legal advisor, Assistant Minister of Trade, Tourism and Telco and City Architect along with FIC Telco Committee.
FIC provided three concrete recommendations: to provide precise instructions to the local secretariats for environmental protection; amendments to the Law on Non-ionizing Radiation Protection; and to exempt the mobile telco objects from the list of the 2 directives on establishing the list of projects requiring the impact assessment.
The Ministry outlined that this problem is to be resolved in order to enable further digitalization and create more favourable investment climate and conditions for the economy development. The Ministry also expressed the view that the best solution would be to align the Law on Protection of Non-Ionizing Radiation with the EU rules and to amend the Rules on limits of exposure to the non-ionizing radiation.  Belgrade authorities recognized the importance of the construction of base stations for society.
Three following actions were agreed: that FIC sends the elaborated proposal of the General Regulation Plan of Belgrade to the Secretariat of urbanism and construction licences in order to exclude the spatial restrictions; that FIC sends to the Government's legal advisor the information on the rules to be amended and the extent of the changes needed; and that the Trade and Telco Ministry prepares the official recommendations for the base stations, based on the agreement with the Environment Ministry from the last TF meeting that the distance is not the relevant indicator on the impact of base stations Participants included Government's legal advisor Mihajlo Zivkovic, Assistant Minister of Trade, Tourism and Telco Irini Reljin and City Architect Marko Stojicic. FIC delegation consisted of: Telco Committee chairpersons Daniel Susnjar and Neda Tesic, as well as representatives of Telenor and Vip Mobile Vladimir Boljanovic and Marko Jovic respectively, and Regulatory Officer Tanja Jovanovic.