More than 170 participants applied for the OTP banka's Generator competition, which supports digital projects that help small and medium enterprises overcome the consequences of the crisis caused by the corona virus, out of which ten semifinalists advanced to the next phase. The total prize fund that awaits the winners is two million dinars.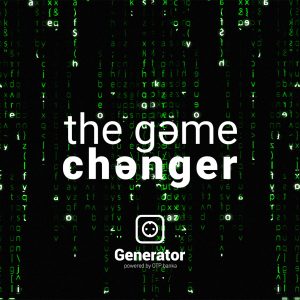 BELGRADE – September 15, 2020 – OTP banka's Generator Gamechanger competition supports digital projects – websites, applications and other digital platforms – which help and offer new opportunities to small and medium enterprises. More than 170 participants applied for this year's competition, held for the fourth year in a row, and ten semifinalists advanced to the next stage – those who help companies better present their services and products, provide new sales channels, exchange experiences and ideas or offer other ways of support that companies can use to successfully overcome the consequences of the crisis.
The competition was open to all individuals, informal teams, entrepreneurs and companies that have a new idea that needs support to come to life or an existing solution that needs to be improved. In both categories – a new idea and an existing solution – five semifinalists were selected, who were presented on the Generator website and who are expected to be promoted by the media in order for as many people, potential users of their services, to hear about their project. The semifinalists come from various industries and have applied their knowledge and experience in areas such as fashion, agronomy, business planning, fitness and sports, pets, domestic premium products, crafts, organization of virtual fairs…
In the next phase, six finalists will be selected, three in each category, who will compete for the main prize. At the presentations, the finalists will present their solutions, after which the jury will announce two winners who will win a prize of one million dinars. The semifinalists will also receive special awards from the partners of the competition – Vojvodjanska banka, ICT hub center for the development of technological entrepreneurship and innovation, TeleGroup, Belgrade Open School and the ENECA association.
Through this type of indirect support, OTP banka, together with its partners, continues to contribute to bolstering innovations and domestic entrepreneurship.
Meet the semifinalists of the competition on the Generator website.
About the Generator project:
In order to strengthen the competitiveness of Serbian entrepreneurship, the Generator project was carefully designed and launched in 2017, and it brings together the initiatives and activities that encourage innovative entrepreneurial ventures. In the same year, Generator supported 40 entrepreneurial innovations through financial support, promotion and mentoring. The winner received one million dinars, and almost 800 innovators submitted their ideas. In the following year, 2018, the best student entrepreneurial innovations were awarded, and last year Generator 2.0 was intended for the digital transformation of small and medium enterprises. At the end of 2019, within the Generator project, OTP banka launched the Good Deed Generator initiative, which supports social entrepreneurship.
Together. We move things forward.
#otpbankasrbija #generator2020 #podrška #SME #digitalizacija #inovacije