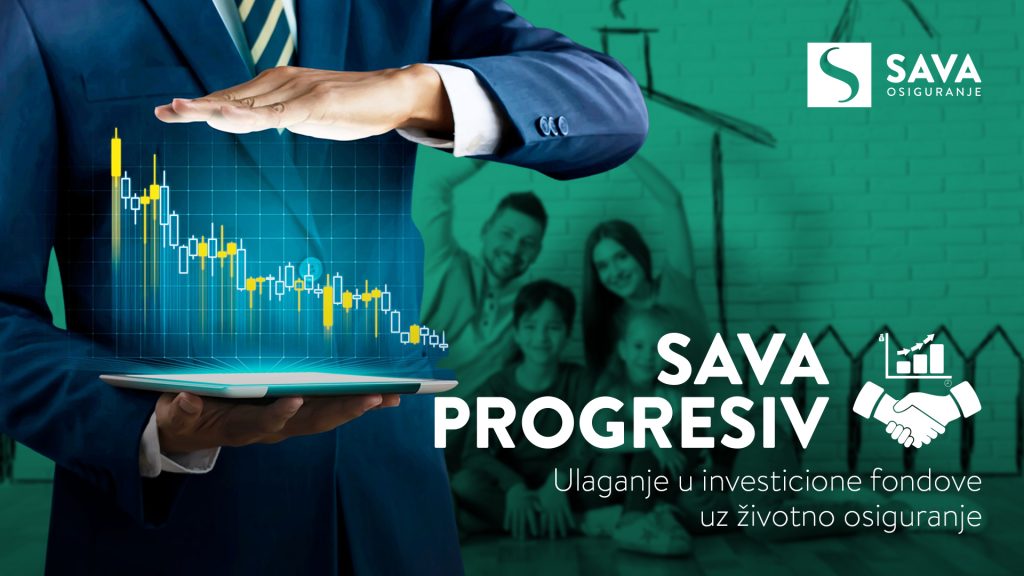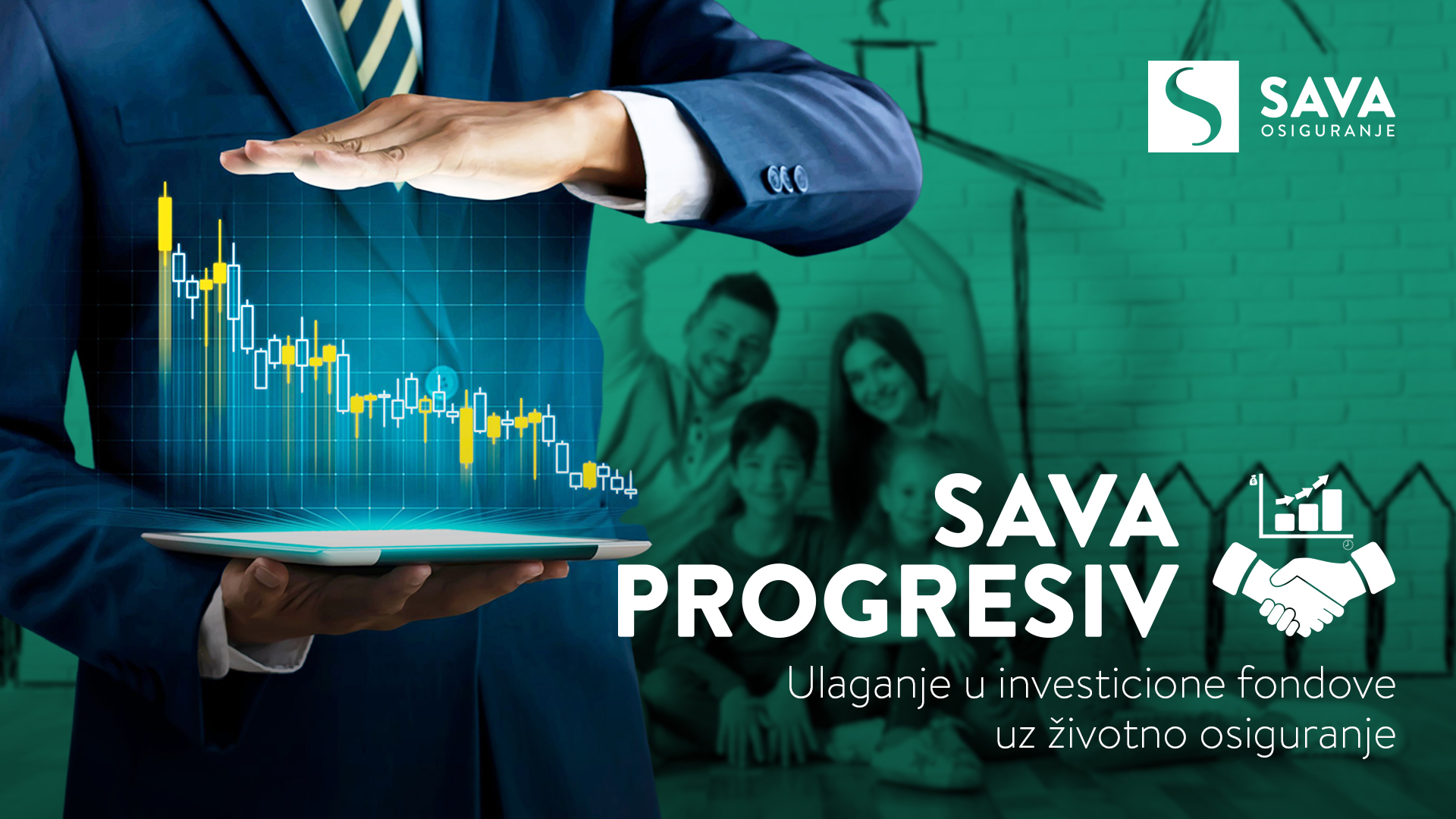 In the past few days, Sava osiguranje launched a new insurance product SAVA PROGRESIV based on a combination of insurance and investment. It is a Unit Linked product – life insurance linked to the investment fund units.
SAVA PROGRESIV is suitable for all citizens who, apart from having life insurance, wish to invest in investment funds. Depending on the selected investment package, Sava osiguranje transfers a portion of the premium paid by the client to investment funds. An advantage of this product is higher flexibility for the policyholder, because at the time of contract conclusion the investment package may be selected to range from those that yield a long-term, slow but steady growth to those that carry a certain degree of risk but may provide higher yields over a shorter period of time.
The policyholder may opt for one of the following 3 investment packages:
*STANDARD – lower investment risk and more stable expected value increase.
*BALANCED – medium investment risk and medium expected yield.
*FLEXIBLE – somewhat higher investment risk and higher expected yield.
This insurance product covers the basic insured events – the insured person lives to witness the expiry of the contracted term of insurance and the insured person dies during the contracted term of insurance, as well as the auxiliary risks.
The premium may be paid monthly, quarterly, semi-annually, annually and as a one-off payment, in EUR or RSD.
Details on SAVA PROGRESIV insurance product – https://www.sava-osiguranje.rs/sr-rs/osiguranja/zivot/sava-progresiv/