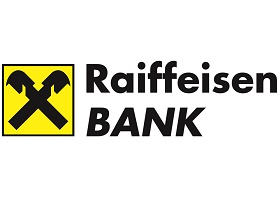 Raiffeisen banka was awarded with the title "Best Bank in Serbia" at the traditional annual "Euromoney Awards for Excellence 2021" contest.
"We are always welcoming awards with a sense of pride and responsibility. Now, when they represent a recognition for results achieved in the year in which we faced the pandemic crisis – these two feelings are only more pronounced. We are proud of the fact that we proved our ability to adjust, to maintain offering top service to our clients, even to improve it by introducing numerous innovations in 2020. I am glad that all our efforts and good results have been recognized by the expert public, and this brings us also additional responsibility to continue the same trend in the future", Zoran Petrovic, Chairman of the Managing Board, stated on this occasion.
The annual contest Euromoney "Awards for Excellence" was introduced in 1992, as the first of its kind in the global banking industry. This year, the magazine's jury of experts had the tough task of choosing the best among the greatest number of applications from banks received so far. When deciding on the best, the basic criteria taken into account were both the basic indicators of business success, as well as the quality and innovativeness of the offer, degree of digitalization, as well as the quality of the overall business strategy.
Apart from the award bestowed on Raiffeisen banka in Serbia, "Euromoney" awarded Raiffeisen Bank International with the title "CEE's Best Bank for Wealth Management 2021".
This is the third award that Raiffeisen banka received since the beginning of the year, after a double award received from "EMEA Finance" magazine, also as the "Best Bank in Serbia", but also as the "Best Private Bank in Serbia".
*  *  *
Raiffeisen banka a.d. Beograd is a member of Raiffeisen Bank International, one of the leading banking groups in Central and Eastern Europe. It began its business activities in Serbia in 2001, and is now developing its activities in three segments: retail banking, corporate banking, treasury and investment banking. For all additional information, please contact the Marketing & PR Department of Raiffeisen banka at the phone No. 011/2207-306.