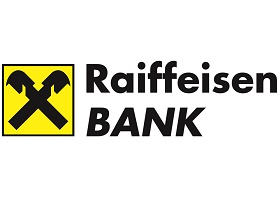 Belgrade, April 1st, 2022 – Raiffeisen banka a.d. Beograd announces that it has, upon receiving necessary approvals from the National Bank of Serbia and relevant regulatory bodies, successfully closed the acquisition of 100 per cent of the shares of Crédit Agricole Srbija (Crédit Agricole Srbija A.D. Novi Sad and CA Leasing Srbija d.o.o.) from Crédit Agricole S.A.
"With this acquisition, we are realizing our long-term strategic plans regarding our business expansion in Serbia," Zoran Petrović, CEO of Raiffeisen banka, stated on this occasion. "We are proud of the fact that our head office, Raiffeisen Bank International AG, recognized the potential in Serbia and supported us in the intention to position ourselves in the market even better. We express our gratitude towards the National Bank of Serbia, for having a highly professional approach to the approval process of this acquisition. Strengthened by a high-quality product and service offering, but most of all by the people of Crédit Agricole, we will be in a position to offer superior customer experience to an even greater number of clients in all segments and to become the bank recommended by the greatest number of individuals and companies in Serbia," he added.
The acquisition process started in August 2021 when the contract was signed, and the merger of Raiffeisen banka a.d. Beograd and Crédit Agricole Srbija A.D. Novi Sad is expected to be completed by the end of the second quarter of 2023. Consequently, Raiffeisen banka is expected to increase its market share to 12 per cent* and to rank third* by total assets. After the merger with Crédit Agricole bank, the loan portfolio of Raiffeisen banka is expected to reach almost € 3 billion and the client base to exceed one million.
"Crédit Agricole enhances the business of Raiffeisen Group in Serbia in the best manner, thanks to its complementary business model and the same values we share. Our clients will continue receiving the high-quality services they they are accustomed to in the following months, until the merger has been fully completed. We are looking forward to starting this path together and building an even stronger bank that will, thanks to its innovative service, be even more competitive," stated Petar Jovanović, new CEO of Crédit Agricole and former Deputy Chairman of the Managing Board of Raiffeisen banka.
* Data on market share and market ranking are based on the latest published data form the National bank of Serbia, as of 30.09.2021
***
Raiffeisen banka a.d. Beograd is a member of Raiffeisen Bank International, one of the leading banking groups in Central and Eastern Europe. It began its business activities in 2001, and is developing its focus in three segments: retail banking, corporate banking, treasury and investment banking.
For more information, please contact:
Katarina Gaborović
Marketing & PR Department
Raiffeisen banka a.d. Beograd
Đorđa Stanojevića 16, Beograd
katarina.gaborovic@raiffeisenbank.rs
tel. +381 11 2207 301
Jelena Lapčević
Marketing & PR Department
Raiffeisen banka a.d. Beograd
Đorđa Stanojevića 16, Beograd
jelena.lapcevic@raiffeisenbank.rs
tel. +381 11 2207 306