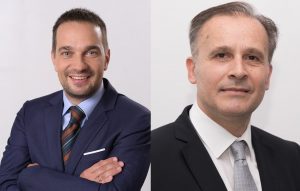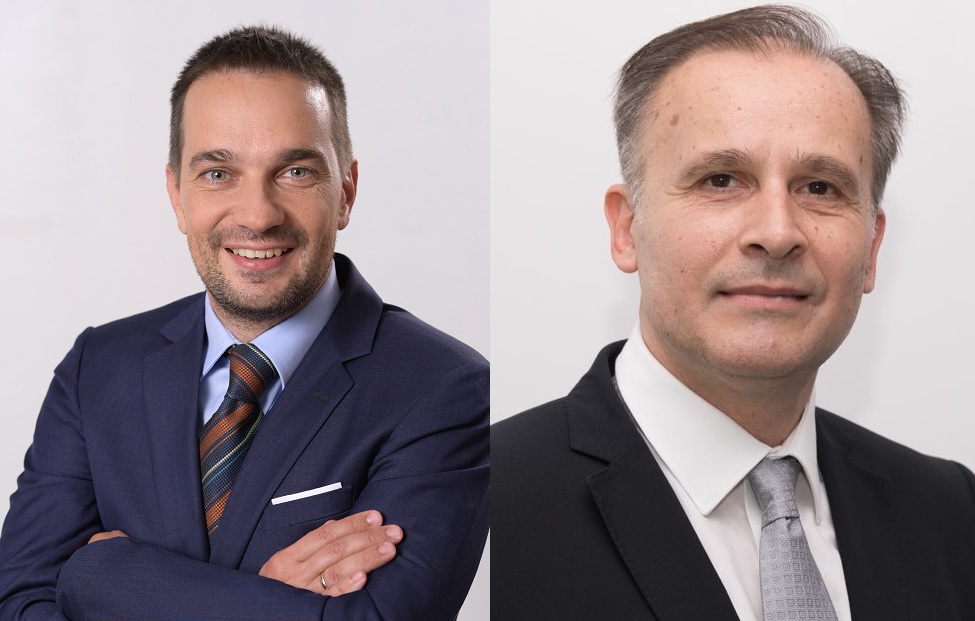 Pharma Industry Committee re-elected leadership in electronic voting on October 15-16. Market Access Manager at Roche Serbia Radomir Cerovic was re-elected as President, while Public Affairs Country Head and Legal Representative for Serbia and Montenegro in Sanofi-Aventis d.o.o. Beograd Semir Attar was elected as Committee Vice President on a two-year mandate. We therefore use this opportunity to express our deepest gratitude to Radomir and Semir for accepting the roles of Pharma Industry Committee Chairmen, thus committing themselves to two years of investing significant energy and efforts to the Committee's work. It is especially true having in mind the role they will play in establishing the new Committee as a partner to the stakeholders in the sector. Committee agenda was agreed at the Committee meeting on October 22.
Radomir is professionally involved in the health sector for almost 18 years in various roles, including several positions in the Republic Fund for Health Insurance, experience in consultancy KPMG and current position in Roche as a pharmaceutical company. Radomir is a trained lawyer possessing vast practical and theoretical knowledge of pharmaceutical market and policy, with strong academic background and extensive professional experience at leadership positions in both private and public sectors. He has been market access manager at Roche Serbia since 2015. His previous experience include position of Senior Legal Consultant in KPMG, where he was dealing with pharmaceutical issues, as well as 9 years of engagement in the Republic Fund of health Insurance where he started as Legal Advisor in the Department for Public Procurements, and was later Head of Department for Foreign Health Care Affairs and Deputy Head of Department for Pharmaceutical Policy and Health Protection. After graduating at the Law School at Belgrade University, he also acquired degree of Specialist in European Law at the joint programme of University of Belgrade and European University Centre in Nancy, postgraduate Diploma in EU Commercial and Institutional Law at Sorbonne in France, and finished MSc program in International Health Policy at London School of Economics. He was a Committee president since the establishment of the Committee in 2018.
Semir has been working in the Pharma Industry in Serbia for over 20 years in various positions within Sales, Marketing, Regulatory Affairs, Market Access & Public Affairs. He joined Sanofi-Aventis d.o.o. Beograd in 2012 as a Regulatory Affairs Head for Serbia and Montenegro and since of October 2017 he assumes the role of a Public Affairs Country Head & Legal Representative for Serbia and Montenegro. Before joining Sanofi, he worked in Pharmaceutical companies AstraZeneca, Johnson & Johnson and Richter Gedeon. Semir received BA in Dental Medicine from Faculty of Dentistry, University of Belgrade in 1996, and an MBA in Business Administration from the London School of Commerce.
Two-year agenda adopted at the meeting on October 22 include following topics: finding a systemic solution for financing the introduction of new drugs on the Drug List;  Improving the transparency & Predictability in the process of placing drugs on the NHIF (RFZO) Drug List; improving timelines adherence in the administrative procedures and licensing of medicines (ALIMS); change in the pricing system to enable better access of medicines; resolving drug price "Dualism" and amending new regulations that are making business more difficult.