Nokia sets sights on leading a world where networks meet cloud #MWC23
Shares refreshed company strategy to deliver sustained long-term growth.
Pioneers technology leadership to realize the exponential potential of networks and meet the future needs of the metaverse.
Unveils a renewed brand signaling focus on B2B technology innovation to drive digitalization across every industry.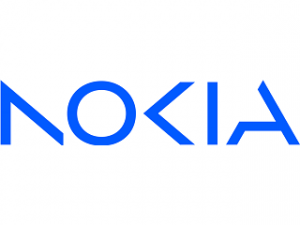 26 February 2023
Espoo, Finland – Nokia today announced at MWC Barcelona 2023 an updated company and technology strategy, and unveiled a refreshed brand, as part of its long-term strategic transformation.
Companies across every industry are looking to digitalization to improve efficiency, flexibility and productivity in a sustainable way. Networks are fundamental to this transformation, and Nokia is uniquely positioned with its best-of-breed portfolio across fixed, mobile and cloud networking technologies.
Pekka Lundmark, President and CEO of Nokia, said: "We see the potential of digital to transform business, industry and society with an opportunity for significant gains in productivity, sustainability and accessibility. Our market-leading critical networking technology is increasingly needed by customers and partners in every industry. We see a future where networks go beyond connecting people and things. They're adaptable, autonomous and consumable. They are networks that sense, think and act, and they maximize the opportunity of digitalization.
"Today we share our updated company and technology strategy with a focus on unleashing the exponential potential of networks – pioneering a future where networks meet cloud. To signal this ambition we are refreshing our brand to reflect who we are today – a B2B technology innovation leader. This is Nokia, but not as the world has seen us before."
Refreshed company strategy
Nokia continues to execute against its three-phased strategy to deliver sustainable, profitable growth. Having completed the reset phase, Nokia will continue to accelerate while laying the foundation for the scale phase as an undisputed technology leader and having broadened its customer base. Today's announcement supports Nokia's long-term financial targets which were re-iterated with Q4 2022 financial results.
Nokia's refreshed company strategy is focused on further acceleration across six pillars:
Grow market share with service providers, driven by continued technology leadership;
Expand the share of Enterprises within its customer mix;
Continue to manage its portfolio actively, to ensure a path to a leading position in all segments where it decides to compete;
Seize opportunities from sectors beyond mobile devices to monetize Nokia's IP and continue to invest in R&D for Nokia Technologies;
Implement new business models, such as as-a-Service; and
Develop ESG into a competitive advantage and become the "trusted provider of choice" in the industry.
To deliver these pillars Nokia has four key enablers: develop future-fit talent; invest in long-term research, especially in key domains such as 6G; digitalize its own operations to further improve agility and productivity; and refresh the brand.
Technology strategy
Nokia's updated technology strategy details how networks will need to evolve to meet the demands of the metaverse era.
As the world evolves to increasingly rely on connectivity, the network will become the underlying fabric to everything digital where network performance and consumability will have equal weight and importance. The qualities of traditional networking will be required to integrate with the flexibility and scalability of cloud.
These networks that sense, think and act have the potential to bring the transformative power of networking to every industry.
Nokia is well positioned to lead this transformation through its expansive best-of-breed portfolio and industry-leading disruptive research from Nokia Bell Labs. Today at MWC, Nokia launched a new slate of products and services to demonstrate and enhance its technology leadership.
Brand refresh
In line with its updated company strategy, Nokia is refreshing its brand to signal who it is today: a B2B technology innovation leader realizing the potential of digital in every industry. The new brand asserts the value Nokia brings in networking expertise, technology leadership, pioneering innovation and collaborative partnership.
The company's new logo is emblematic of an energized, dynamic, and modern Nokia, demonstrating its values and purpose. It has been designed as a symbol of collaboration, which Nokia believes to be critical for realizing the exponential potential of networks: unlocking gains in sustainability, productivity, and accessibility.
Resources and additional information
Webpage: Brand Visuals in Nokia Newsroom
Meet us at Mobile World Congress 2023 #MWC23: www.nokia.com/mwc
About Nokia
At Nokia, we create technology that helps the world act together.
As a B2B technology innovation leader, we are pioneering networks that sense, think and act by leveraging our work across mobile, fixed and cloud networks. In addition, we create value with intellectual property and long-term research, led by the award-winning Nokia Bell Labs.
Service providers, enterprises and partners worldwide trust Nokia to deliver secure, reliable and sustainable networks today – and work with us to create the digital services and applications of the future.
Media inquiries
Nokia Communications
Phone: +358 10 448 4900
Email: press.services@nokia.com
Maria Vaismaa, Global Head of Public Relations