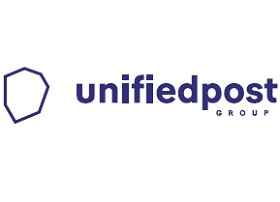 The leader in financial automation processes, known in particular for developing platform solutions for electronic documents, has rebranded to Unifiedpost Group as of December 2020.
Unifiedpost Group develops cloud-based services that streamline the group's customers' administrative and financial processes by delivering simple and smart digital solutions. It is a major industry player, with branches in 15 European countries. The company has a clear growth strategy and therefore went public in September 2020 on the Euronext stock exchange in Brussels.
Fitek Group operates particularly in the regions of the Baltics, and central and eastern Europe. It became part of Unifiedpost Group in April 2019, and the acquisition allowed the Belgian company to gain a presence in another 8 markets it had not previously served.
"Joining forces with such an established company in 2019 allowed us to provide better services, streamline our clients' business communication opportunities and further expand their document digitisation experience by introducing simpler administrative and financial processes," says Mirko Golijanin, CEO at Unifiedpost Serbia. "The integration is completed by rebranding the company to Unifiedpost Group effective from  December 2020. Operating under one singular company name allows us to gain more credibility and recognizability on a global level."
Fitek Serbia rebranding is further proof of the successful growth of Unifiedpost Group in recent years. Between 2017 and 2019, the company nearly tripled its revenue, to EUR 69 million. With its sustainable business model and remaining an independent, public company, the company continues its growth trend. In 2019, Unifiedpost Group processed more than 350 million documents, and reached more than 400,000 SME's and over 250 corporate clients.
Its further growth is fostered by a thriving fintech market and a growing demand for digitisation especially at SMEs , as well as the introduction of standardised electronic invoices at both national and pan-European levels.