DEJAN TURK, VICE PRESIDENT OF THE FOREIGN INVESTORS COUNCIL AND CEO OF A1 SRBIJA AND A1 SLOVENIJA
Digital Transformation

Remains Our Priority

A significant shift in the field of digitalisation has been achieved over the past five years. Yet there is still room for significant improvements, and speeding up digitalisation remains one of the main areas of focus for the FIC.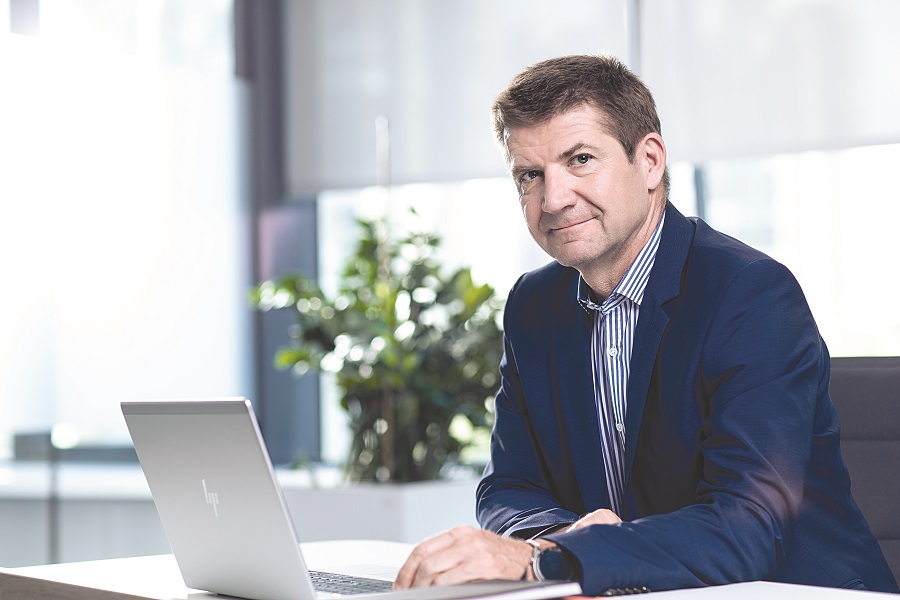 If it was required to summarise the past year and select one area in which significant progress has been achieved in Serbia, FIC Vice President and A1 Serbia and A1 Slovenia CEO Dejan Turk would certainly choose digitalisation. "Bearing in mind the catalysts of change over the last couple of years, the greatest progress has been made in the field of digitalisation, which was a logical consequence of the circumstances." The awareness of citizens regarding digital literacy has begun to change, and state institutions are following these changes at an accelerated rate. The effects are visible in both business processes and society as a whole," considers Turk. According to our interlocutor's summary of the progress achieved: "Electronic transactions are strongly on the rise, and contactless payments through the use of digital wallets are more accessible. Significant progress has been achieved in the section of the legal framework that enables the further digitalisation of financial services. Networking individual databases between different institutions has enabled the increasing of efficiency and savings when undertaking administrative procedures. Taking into account global happenings, it is also important to mention the establishing and functioning of "green corridors", in cooperation with the European Commission and the delegation of the EU, which should safeguard supply chains and provide for both goods and haulage workers to be able to travel wherever they need without delays."
In which areas have you been able to contribute the most with your expertise and knowledge?                                                                                                        
Digital transformation has been a priority for us for several years already. We are living in a new order in which there is constant growth in the use of cloud technologies, remote work is an everyday reality, new digital business models are developing and large amounts of data are being transferred. The use of ICT technologies has become synonymous with efficiency, as it enables major savings, advances the quality of products and services, shortens the time required to complete tasks and reduces administration. Business and social life are unfolding online more and more, which has placed focus of another important topic, and that's protecting security and data. The number of cyberattacks is increasing practically on a daily basis. Companies' security practises need to be in step with the pace of digital transformation. That means that it isn't enough to merely think about how to speed up a certain process, but rather how to speed it up safely and securely. As a company that's simultaneously both an internet and an ICT provider, we have great responsibility to support businesses in the right way and provide them with adequate solutions that will enable them to keep pace with the challenges of the market.
We are hopeful that the state will recognise the significance of our longterm investment in 5G technology and that the initial price of the
spectrum will be acceptable, and aligned with the pricing trend that was achieved around the region last year. We likewise hope for clear
predictability of the conditions for holding the actual auction
How, from that perspective, would you evaluate the quality of dialogue with the business community regarding new and amended regulations?
The first dialogue on the topic of speeding up digital transformation was established five years ago, and this area remains one of the main focus areas for the FIC. Plenty has been done since then, from the managing of the business framework to the improving of the efficiency of state institutions and providing better services to both legal entities and private individuals. In comparison to the EU, Serbia has relatively good institutional and normative foundations for innovation and digital transformation. According to the Analysis of the current situation in innovation and the process of digital transformation from November 2021, which was conducted by NALED, more than 50% of enterprises in Serbia today consider digital transformation as a prerequisite for market survival, which is significantly more than was the case five years ago. Space exists for significant further improvements, but great progress has nonetheless been achieved.
Digitalisation and data protection has been one of your priorities over the previous two years. Has the protection of personal data in Serbia (awareness or regulations regarding this issue) reached the level of EU solutions, i.e., has it been harmonised with the best European practice?
Serbia has gained its Personal Data Protection Law, which is harmonised with the EU's General Data Protection Regulation. It is largely aligned with the GDPR and European regulations, but there is still room to raise awareness regarding this issue, but also to improve and adapt it to local needs with the aim of ensuring its better implementation in practise.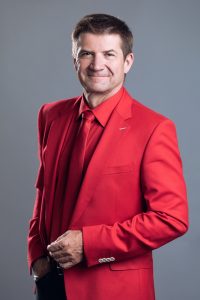 Have Croatia, Hungary, Romania, Bulgaria and Greece already launched their first 5G networks, or are they in an experimental stage? What do you expect from the Government of the Republic of Serbia with regard to the announced tender? How are experiences of other markets regarding this issue?
In all the countries that you mention, 5G has been made commercially available. Given that we are part of the A1 Telekom Austria Group, we have first-hand experience – in Austria, Bulgaria, Croatia and Slovenia – that is extremely positive. For the sake of comparison, according to the Ookla Map on the representation of 5G around the world, internet speeds in countries that have introduced a 5G network reach between 200 and 490 megabits per second, while the average speed in Serbia is 49 megabits per second. At A1 Serbia, we are dedicated to development in accordance with the new spectrum and are fully prepared for the introduction of 5G technology, as well as the tender that we hope will happen as soon as possible. We invest major resources in network development, and both the economy and users rely on us. In that context, we are hopeful that the state will recognise the significance of our long-term investment in 5G technology and that the initial price of the spectrum will be acceptable, and aligned with the pricing trend that was achieved around the region last year. We likewise hope for clear predictability of the conditions for holding the actual auction.
COVID-19 has brought numerous changes to our lives, including the shift to work from home, remote work and hybridwork. How prepared are we institutionally to keep pace with these changes and how should the Labour Law be adapted to the new circumstances?     
Out of office work has become established in a large number of industries. Employees expect today's employers to apply some form of out of office work, which is no longer viewed as a benefit. With us, this practise also existed even before it was imposed on us by global events. Taking into consideration the fact that out of office work also provides new opportunities in the form of employing people from local areas and harder to employ categories, an additional motive exists to harmonise the valid legislative framework with existing practise. This means enabling employers to shape an environment that best meets their work organisation needs in such a way that it respects the rights of both employers and employees.