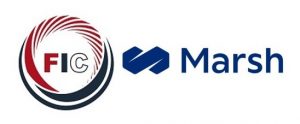 Together with our distinguished member MARSH, FIC Serbia opened the cocktail season and organized the first FIC networking cocktail in the year when we celebrate our 20th birthday! FIC members had the pleasure of meeting and networking in an informal atmosphere. The Executive Director of the Council, Aleksandar Ljubić, thanked MARSH for its partnership and support in organizing the cocktail in such an amazing place and the members who joined after a year break. "This year, FIC celebrates its 20th birthday. It has been a long and challenging path of continuous active work of all our members in developing a predictable, competitive, and sustainable business environment and promoting Serbia as a great place to invest. We have managed to keep our members together in these difficult times for all of us, and this is an opportunity to thank them for it," he said, adding that the FIC is proud of the great work the committees have done in the past year.
The CEO of MARSH Adria, Liliana Lapadatoni, said she was honored and humbled to be the first insurance brokerage executive to host the FIC cocktail. "MARSH has 150 years of expertize in supporting companies all over the world to better address the risk they are facing. These days we are servicing more than 400 clients in Serbia, from various industries: telecoms, banking, IT, pharmaceuticals, automotive, energy, food and beverage, services," said Ms. Lapadatoni.
Furthermore, the risk advisor and insurance broker industry facilitated human progress throughout history by giving businessmen and women worldwide the certainty and the safety net to persevere and continue development. It should not be forgotten that one such moment is linked to men's first flight into outer space. One of the industry's hurdles was insuring a risk nobody could calculate; the first trip to space and the first man on the moon were insured.
In addition, MARSH became the first insurance broker in the Region when in 1990, the company opened a subsidiary in Berlin and Budapest. " I am honored to represent the largest risk advisor and insurance broker in the world and the number 1 broker in Serbia and Adria," said Ms. Lapadatoni, adding that the company's mission in Serbia is to educate and develop the market by providing access to the company's global expertise, developing innovative solutions for clients, and investing in a growing local team.
After a short speeches, guests use the opportunity to gather, talk and taste different delicacies and drinks.