Dawid Sold, FIC Board Member & Managing Director Of G4S Serbia
The Ultimate
Security Experts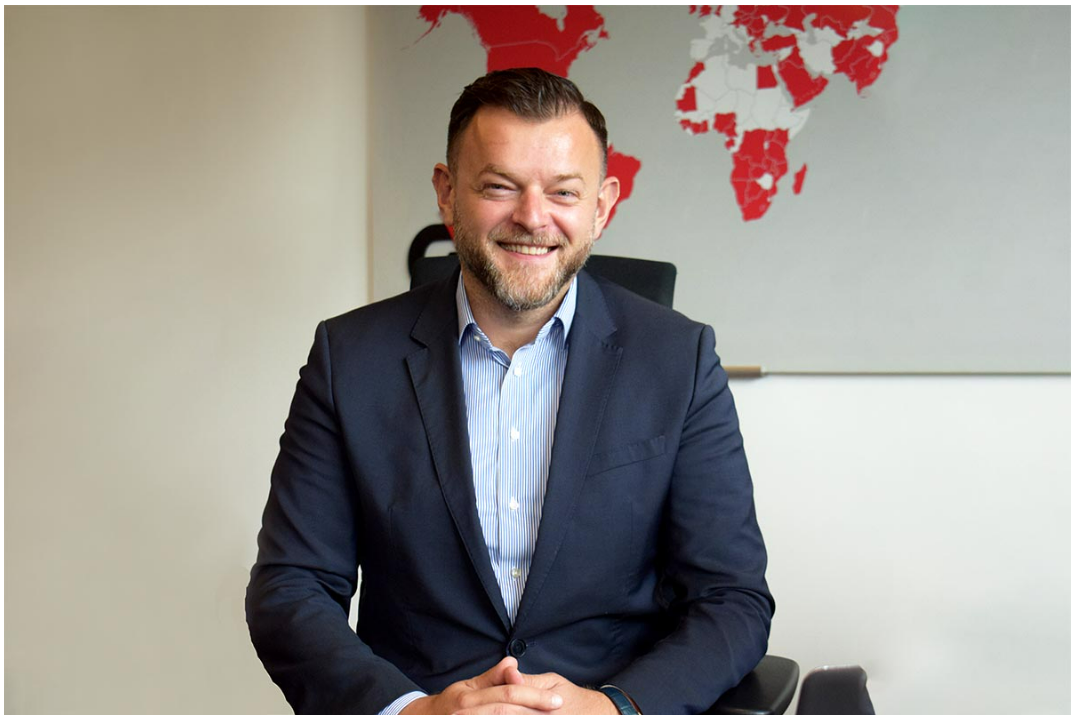 G4S Serbia is usually associated with physical security and Cash in Transit services, but engineering and technology also define a big part of its business and products.
The aim of G4S Serbia is to provide products that will enable its customers to gain a competitive edge, and the company's ambition is to become a fully customer centric organisation.
G4S Serbia's aim is to provide products that will enable our customers to gain a competitive edge. In cash management, this role will be played by our newly launched Cash360 product, with which G4S covers E2E cash cycle with Deposit Machine, Transport, Processing and Insurance. All of those physical operations are covered by a digital layer with the state-of-the-art technology that allows all involved stakeholders to be connected in real time and with an instant account balance. This solution is very new to the Serbian market and the company believes that it will change the landscape of how big retailers and banks work together.
The benefits of Cash360 include:
* Streamlining processes to reduce cash management costs;
* Tracking cash flow management effectively;
* Minimising accounting errors;
* Optimising a client's cash cycle;
* Accelerating bank account deposits;
* Saving time by eliminating multiple cash reconciliations;
* Enhancing security against theft;
* Freeing up clients' staff to focus on other tasks.
"Overall, this product will reduce the costs clients have to pay to operate and increase the general security of their operations. That's why we are very excited about the future of Cash360 in Serbia," says G4S Serbia MD Dawid Sold.
"For the last year, our Serbian team of engineers has been working on the practical adoption of Artificial Intelligence in the electronic security industry on the local market. We are very proud that Serbia is a global leader in applying these solutions in a real-life environment. On one hand, AI-powered security systems can enhance the accuracy and speed of threat detection and response, making it easier to prevent and address security breaches.
"This is done by an AI engine analysing human behaviour for predefined situations that could indicate someone breaking the law or violating house rules. This could, for example, include trespassing, shouting, loitering, breaking glass or otherwise tampering with an ATM shutter. This helps in proactive security measures and enables faster and remote security responses to a threat. Another revolutionary element of this solution is that the system can provide analysis of commercial data, such as customer heat maps, merchandising effectiveness or time to serve a customer. This effectively changes traditional security as a cost factor into a value creator to the commercial and marketing departments of our customers!

Groundbreaking technology and the use of AI enables us to provide very high privacy standards. This is revolutionary from the perspective of the fact that we have cameras looking and AI actively analysing the threats, while at the same time there is no video streaming or recording until a threat situation has been detected and a security response needs to be applied. This technology allows us to effectively increase and tighten privacy standards compared to traditional CCTV. Our product has already been recognised by one of our VIP customers, with the first commercial application in Serbia. We are very proud that our team is elevating Serbia to the top of the global innovation game.
"The EU's Corporate Sustainability Reporting Directive (CSRD) is a significant development for companies in Serbia, because it requires them to disclose more information about their sustainability practices and impacts. This could include information on their environmental, social, and governance (ESG) performance. One of the most important and challenging topics for organisations in Serbia will be reporting on the entire value chain of company supply chains. It has been a common trend for companies to outsource labour-intensive and non-core operations to external partners – and security is one of those examples. There is nothing wrong with it. However, it requires strong governance that allows transparency and sustainability objectives to be part of the procurement process. This is still a big challenge in Serbia and G4S wants to engage with local and international business associations in identifying areas – with a special focus on sourcing labour heavy services – where they can improve their sustainability practices and ultimately contribute to a more successful future for Serbia. Compliance is a very important part of the G4S offer and we want to promote it as an investment and business opportunity, rather than a cost.