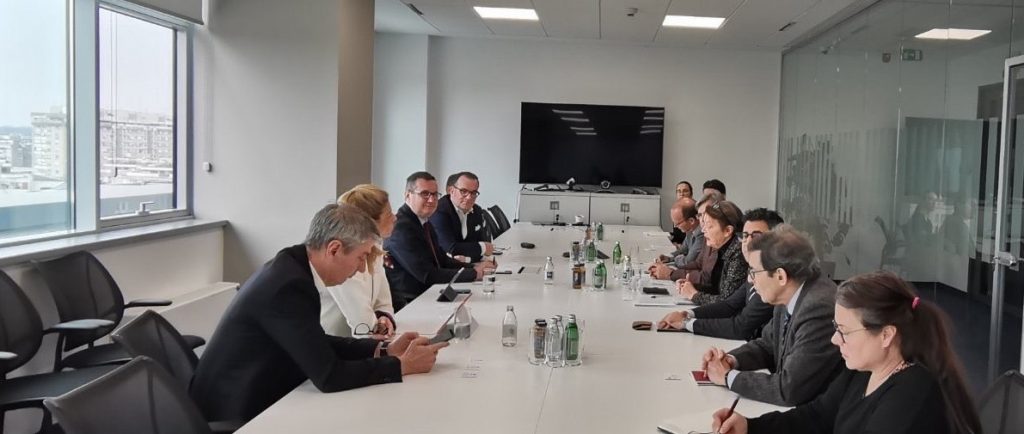 In a very fruitful discussion with members of the EBRD BoD, the FIC Serbia BoD institutional member, the focus was on the impact of the potential lack of labor on economic activities in Serbia, the energy dependence of Serbia, the importance of stability in the energy system for business and investment activities, continuation of reforms with the necessary corporatization of public enterprises. In addition, special attention was paid to analyzing the health system, its digitalization (E healthcare), the market supply of (innovative) medicines, regenerative agriculture, and its importance for food production.
"We are keen to continue working with FIC and their members on creating even better conditions for foreign investors and attracting them to invest in Serbia. The EBRD has been the biggest institutional investor in Serbia, and we have also provided extensive support to the government to improve business environment, from reforming SOEs to digitalisation and improving the work of business inspections. One of the main projects we are currently working on with the government is introduction of auctions for renewable energy. This should help create competitive environment and attract more investors in this sector, with the ultimate goal of increasing the share of clean energy in the country." – emphasised Eva Cassel, Board Director at EBRD for Sweden, Estonija, and Island.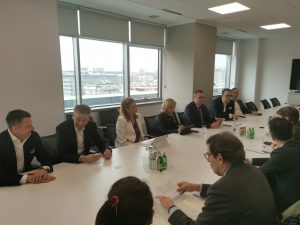 FIC Serbia and the EBRD will intensify cooperation to improve Serbia's business and investment climate by realizing joint projects and activities to benefit Serbian citizens.
Also, it was pointed out that the Serbian economy was deeply integrated into the EU and that Serbia's European path has no alternative. The EBRD Board of Directors represents 73 shareholders: 71 countries plus the EU and EIB and it is in charge of approving investment projects and the Bank's strategies and policies.
The meeting was held during the EBRD Board of Directors' official visit to Serbia. To date, the EBRD has invested €7.9 billion in Serbia. In 2022, three-quarters of the total EBRD investment was provided for private-sector projects.
The delegation of the EBRD Board of Directors consists of Rosmarie Schlup, Director for Switzerland, Ukraine, Liechtenstein, Turkmenistan, Serbia, Montenegro, and Uzbekistan; Dušan Zarubica, Adviser Board Constituency for Switzerland, Ukraine, Liechtenstein, Turkmenistan, Serbia, Montenegro, and Uzbekistan, Jose Brito, Director for Portugal, Greece, San Marino and India, Eva Cassel, Director for Sweden, Iceland, and Estonia, Michael Offer, Director for Germany, Katherine Allen, Alternate Director for the United States of America, Katherine Tuck, Director, Australia, South Korea, New Zealand and Egypt, Keiko Futami, Alternate Director for Japan, Jan Willem van den Wall Bake, Alternate Director for the Netherlands, China, Mongolia, North Macedonia and Armenia, Sean Lee, Alternate Director for Australia, South Korea, New Zealand and Egypt. The host of the meeting was Matteo Colangeli, Director, Regional Head for the Western Balkans, as a representative of EBRD senior management.