FIC Regulatory Officer
FIC Regulatory Officer acts as a focal point for all committees' activities, providing them day-to-day support, and follows legislative developments. FIC has two Regulatory Officers who divide responsibilities on FIC committees.
Regulatory Officer is responsible for:
1. Secretarial function, including ensuring regular organization of the committees' meetings in compliance with internal regulations and legal requirements and creating FIC position papers on specific topics based on conducted consultations, as well as launching discussions on specific regulatory issues (that fall out of scope of committees) and organize formulation of FIC positions
2. Member awareness function, including sharing information about ongoing advocacy activities and collecting information on the issues to be considered by the committees, as well as incentivizing members' participation in analysis of particular regulatory issues;
3. Public policy function, including screening of Government law-making activities, preparing background documents for dialogue with the Government, building relations with public administration and regulatory authorities, maintaining relationships with stakeholder community.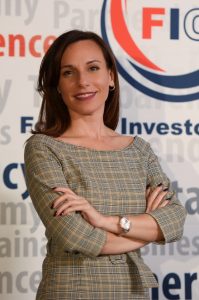 Other duties of the Regulatory Officer are coordination of drafting the White Book editions process, assisting in formulating specific activities of the association, writing reports on the views and suggestions of the members on how to improve advocacy work of the association, etc.
Tanja Jovanovic is employed as FIC Regulatory Officer since August 2020 and is in charge of the following committees: Anti-Illicit Trade& Food, HR, Pharma Industry and Tax.
Tanja was born in Kragujevac, but finished her studies in Belgrade, where she graduated the Faculty of Political Science, International Relations Department. For over 9 years working within both government and non-government sector, she gained vast experience in coordination and monitoring multiple stakeholders' activities, analyzing and preparing strategic, action and planning documents, with reference to relevant regulations.
Before joining the FIC in August 2020, Tanja worked at the Public Policy Secretariat as an Expert Advisor, where her responsibilities and duties were closely related to the implementation of the "Government Programme for the Reduction of Administrative Burden on the Business Sector e-PAPER". Main tasks were coordination and cooperation with numerous government institutions and various project support participants in order to make state administrative services and procedures more transparent and business environment predictable and stable, as well as analyzing and optimizing administrative procedures and applicable regulations.