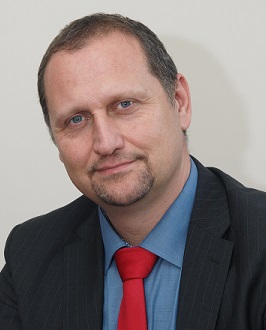 Slavko Dukic in his career has had affluent experience in financial sector by working in the bank, insurance and leasing, members of large world groups. At position of Head of Finance and operation department in Intesa Leasing since 2009 and became member of Executive Board since 2012 . He has acquired the experience in the insurance sector in Generali Insurance in the positions of the Head of Finance Department and Head of Consolidation Unit in the period from 2006 to 2009. He spent five successful years in Societe Generale Bank in Serbia in the position of the Head of Accounting Department working on several important projects such as the first implementation of International Accounting Standards, Basel III.
He started his career in 1996 in the area of economy, primarily in the leading construction company Energoprojekt Visokogradnja, while working on financial arrangements, and then for a while in Telekom on jobs of international clearing.
He has attended many seminars in the organization of the Association of Banks on the subject Application of IAS and IFRS, risk management, Basel III, etc.
He became a certified accountant in 2000. He graduated from the Faculty of Economics in Belgrade in 1995.