FIC Communication Director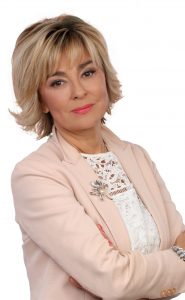 FIC Communication Director is responsible for internal and external communication of FIC, ensuring that appropriate information is disseminated efficiently.
Communication Director is responsible for:
Internal Communication, including overall coordination of circular correspondence to the members; managing production of the FIC electronic bulletin "FIC News" and production of FIC Annual Report;
External Communication, including coordinating preparation of yearly external communication plan, preparation and production of all communication materials, design and execution of outreach towards potential members, regular communication with various stakeholders;
Media relations, including providing support to PR agency in developing and implementing publicity plans, media lists and invitations, production of press releases, organization of events for media and managing media relations of the association, including preparation of statements;
Other duties: strategic development and coordination of FIC web-site upload, managing events' organization, assisting the Executive Director in formulating specific activities of the association, follow up and participating in planning and implementing the FIC actions.
Renata Pindzo is employed as FIC Communication Director since October 2021.
From 2008 until joining the FIC, she worked as Assistant Minister in the Government of the Republic of Serbia in charge of the tourism sector. The primary responsibilities were tourism policy making, implementation of the tourism development strategy, realization of infrastructure projects, and the improvement of the regulatory framework and business environment. She was an Etourist project leader. Also, her experience includes more than 13 years in management consulting and financial advisory services. She has gained knowledge by providing consulting services to many domestic and international companies, including financial institutions and local municipalities.
Renata graduated from the Faculty of Economics, University of Belgrade, where she obtained a Master's degree in 2003. In May 2011, she received her Ph.D. degree. She is an Associate Professor at FEFA, Belgrade, and holds lectures at the Academy of Applied Science Belgrade. Renata is the author of more than 70 scientific papers.