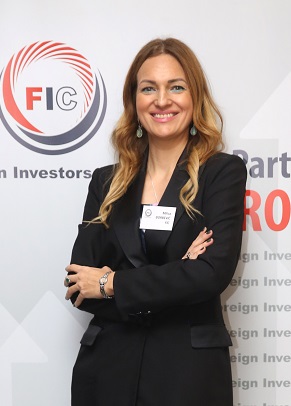 FIC Communication Officer
FIC Communication Officer is responsible for internal and external communication of FIC, ensuring that appropriate information is disseminated efficiently.
Communication Officer is responsible for:
Internal Communication, including overall coordination of circular correspondence to the members; managing production of the FIC electronic bulletin "FIC News" and production of FIC Annual Report;
External Communication, including coordinating preparation of yearly external communication plan, preparation and production of all communication materials, design and execution of outreach towards potential members, regular communication with various stakeholders;
Media relations, including providing support to PR agency in developing and implementing publicity plans, media lists and invitations, production of press releases, organization of events for media and managing media relations of the association, including preparation of statements;
Other duties: strategic development and coordination of FIC web-site upload, managing events' organization, assisting the Executive Director in formulating specific activities of the association, follow up and participating in planning and implementing the FIC actions.
Milica Djordjevic is employed as FIC Communication Officer since April 2008
Born in Belgrade where she completed the Faculty of Philosophy and received a title of graduate psychologist. Milica also completed the primary and advanced levels of education in REBT (rational – emotional – behavioural) theory and therapy of Albert Ellis Institute in New York.
Before joining the FIC in April, 2008, Milica was responsible for creation of advertising strategies for client external and internal communication, management of different campaign projects, and monitoring of the work of all sectors within Spektra Advertising Agency and Ogilvy and Mather, with clients like Johnnie Walker, National Agency for Employment, Gillette, Wiener Stadtische, Government of the Republic of Serbia and others (PR, media and creative sector). Milica and her team were the winners of several awards for different advertising projects: award for corporative identity of MINUT2 small shops and FUTURA PLUS kiosks for the client D -Trade; Grand Prix "VELIKI ZLATNI PETAO" for series of billboards for the Wiener Stadtische Insurance; "VELIKI PETAO" for the design of the wall calendar for Wiener Stadtische Insurance Belgrade.