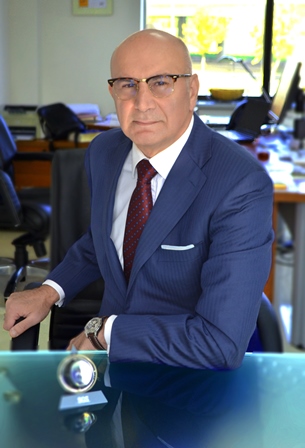 Marinko Ukropina was born in 1957. He graduated on Faculty of Electrical Engineering, University of Belgrade in 1981. His professional career started in Minel company in 1981. where he worked as an engineer for development and research of transformers and high-voltage equipment and then as the Head of the laboratory research. In 1987. he took the position of Senior inspector for electrical equipment in Jugoinspekt Beograd where he executes quality control, supervision of projects, electric power facilities and equipment throughout their installment world wide. In 1990. he was appointed for the Head of the Electrical equipment sector, and in 1992. for the Director of Industry Sector. In 1993. he left Jugoinspekt Beograd and founded his private company AQA Consulting which provides consulting services in the quality management system field and after only two years of business becomes the leading consulting company with market share of more then 40%.
Management of the company SGS from Geneva visits AQA Consulting in 2001. in the context of their plans of opening a branch office in Serbia and offers him position of Managing Director of a company that has yet to be registered. He accepted the offer and with three other employees started development of SGS Beograd d.o.o. for Serbia and Montenegro. After becoming the leader in its field of business Management decided to appoint Ukropina as the Regional Managing Director for also SGS Bosnia and Herzegovina, SGS Adriatica and SGS Slovenia.
Marinko Ukropina is member of SAM (Serbian Association of Managers) from 2008., AMCHAM (American Chamber of Commerce) from 2011., member of the Executive Committee of NALED (National Alliance for Local Economic Development) from 2013., Vice President of SSCC (Swiss-Serbian Chamber of Commerce) in 2014. and President from 2015., member of DSW (Deutsch-Serbische Wirtschaftsvereinigung / German-Serbian Business Association) from 2015., member of FIC (Foreign Investors Council) from 2016.
During his career, he attended many international courses such as: Lead auditor course for Quality management system at Lloyd's management school Portsmouth 1990; Leadership development program, Leading changes, Seville 2001; International Institute for Management Development, Lausanne, Finance for Business decision makers in 2002, Budapest; Executive Perspectives Europe, Lean Six Sigma, Budapest 2005; Societe Generale de Surveilance, Geneve, Conducting performance review sucessfuly 2006; Fisher Group International, Hamburg, Leadership development program, Building collaboration, Milano 2009; Initiate training & development Geneve, Leadership development program, Project management for leaders, Milano 2011; Institute Fisher Group, Hamburg, sustainabilty and business contingency 2012, Budapest; Societe Generale de Surveilance, Geneve, Incident Management 2013.