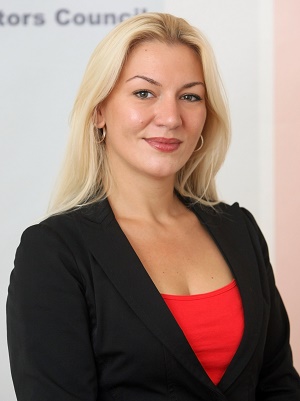 FIC Regulatory Director
FIC Regulatory Director acts as a focal point for all committees' activities, providing them day-to-day support, and follows legislative developments. FIC has two Regulatory Officers who divide responsibilities on FIC committees.
Regulatory Director is responsible for:
Secretarial function, including ensuring regular organization of the committees' meetings in compliance with internal regulations and legal requirements and creating FIC position papers on specific topics based on conducted consultations;
Launching discussions on specific regulatory issues that fall out of scope of committees and organize formulation of FIC positions;
Member awareness function, including sharing information about ongoing advocacy activities and collecting information on the issues to be considered by the committees, as well as incentivizing members' participation in analysis of particular regulatory issues;
Public policy function, including screening of Government law-making activities, preparing background documents for dialogue with the Government, building relations with public administration and regulatory authorities, maintaining relationships with stakeholder community;
Other duties: coordination of drafting the White Book editions process, assisting in formulating specific activities of the association, writing reports on the views and suggestions of the members on how to improve advocacy work of the association, etc.
Jelena Lazarevic is employed as FIC Regulatory Director since June 2011 and is in charge of the following committees: Digital & E-Commerce, Financial Services, Legal, Infrastructure & Real-Estate and Telecommunications committees.
Born in Belgrade where she graduated the Law Faculty, University of Belgrade. Jelena passed the Bar Exam in 2007. From 2004 she obtained judicial experience by working in Municipal Courte in Belgrade, first as a judicial trainee, and then as a judge's associate. Through her experience in judicial system, Jelena worked in the most of the judicial departments, the Investigation Department, Civil Law Department, Criminal Law Department, Department for Execution of Criminal Sanctions, etc. She also independently conducted the proceedings in Non-contentious Department and in the Department for Investigation.
Before joining the FIC in June 2011, Jelena worked at the Civil Department of the High Court in Belgrade as a Senior Adviser where she was actively involved in the preparation of the cases for trials by providing professional opinion, drafted judicial decisions, participated in preparation of experts' reports, analysis and information.