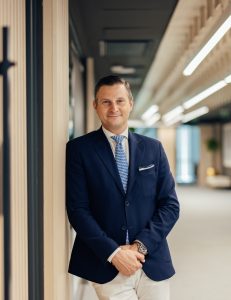 Ivan Rakic is Country Managing Partner of EY (Ernst & Young) in the territory of Serbia, Montenegro and Bosnia& Herzegovina. Ivan graduated from the Faculty of Law, University of Belgrade and has gained his 15 years of professional experience both developing EY's Tax department and providing tax advisory services to foreign and domestic clients with focus in Value Added Tax (VAT), Corporate Income Tax (CIT) and International Tax planning, as well as a leader of "EY Entrepreneur of the Year program™", which is now entering its fifth year of successful implementation in Republic of Serbia.
Ivan's professional experience extends over a range of tax advisory services provided in many industries including oil and gas, telecommunication, tobacco, automotive, food and beverage, wholesale and retail etc. He participated or led over 100 Tax due diligence projects for private equity and corporate investors.
Ivan Rakic is a member of the Board of Directors Foreign Investors Council (FIC), and also one of the members of the International Fiscal Association (IFA) and its Serbian branch. As a partner of the tax department of EY in the Republic of Serbia, Mr. Ivan Rakic, is a frequent speaker on panels and conferences on the subject of the shadow economy and the importance of small and medium enterprises in the Republic of Serbia.