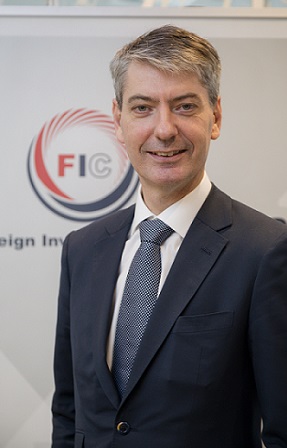 François Berisot
Chief Executive Officer – BELGRADE AIRPORT d.o.o.
Belgrade Nikola Tesla Airport
Mr. François Berisot is the Chief Executive Officer of BELGRADE AIRPORT company which is a member of VINCI Airports, the leading private airport operator in the world managing  development and operation of 46 airports worldwide
François Berisot is a highly qualified airport professional with over 20 years of international experience in the airport industry, covering operations management, commercial and market development, infrastructure renewal and expansion, strategic planning, finance and construction.
He brings to Serbia extensive knowledge of airport operations gained through multiple relevant roles and experience, most recently as the Deputy Managing Director and Chief Financial Officer of TAV Construction in Turkey. Prior to that, he served as Business Development Project Director at VINCI Airports, where he was responsible for supervising major airport projects (PPPs, airport acquisitions and privatizations).
Before joining VINCI Airports, he had held several operational positions, including as Chief Operating Officer of Queen Alia International Airport in Amman (Jordan), where he oversaw a €850m expansion-renovation program of the airport under the terms of the 25-year concession agreement.
Under a 25-year concession agreement, BELGRADE AIRPORT manages Belgrade Nikola Tesla Airport as of December 22, 2018 with the aim of modernising the infrastructure, further developping the business operations and improving the airport services in all segments.