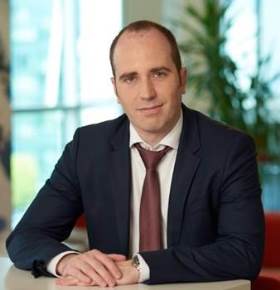 Dragan Drača is Partner in PwC Serbia and has more than 16 years of professional experience in tax consulting.
Dragan was President of the Taxation Committee of the Foreign Investors Council in two consecutive terms from 2016 to 2020, and Vice President in the period 2014 to 2016. He actively participated in work of the Tax Committee since 2010. Over the years he helped influence and shape Serbian tax laws and promote reforms. Dragan led dialogue with Serbian Ministry of Finance and the Tax Authorities, international financial institutions and the business community, addressing key tax issues facing FIC members and preparing numerous position papers and proposals.
Dragan is also member of the management board of the Serbian branch of International Fiscal Association, and a member of the Taxation Committee of American Chambers of Commerce.
Dragan advises PwC clients on ongoing basis on corporate income tax and transfer pricing, VAT and personal income tax matters in Serbia, and also worked on numerous tax projects in Montenegro and Bosnia and Herzegovina. He has broad experience in tax structuring, mergers and acquisitions, and leading due diligence teams. Dragan also helps clients deal with Tax Administration and resolve complex issues. He assisted a number of clients build and improve their tax function, including implementation of ERP systems and accounting software, creation of tax records, tax reviews and trainings. Dragan spent a year as a member of PwC Ireland international M&A tax team, advising reputable private equity houses on transactions across Europe, Asia and Americas.
Dragan holds a Master of Science degree in economics from Belgrade University.