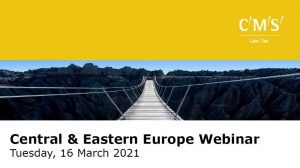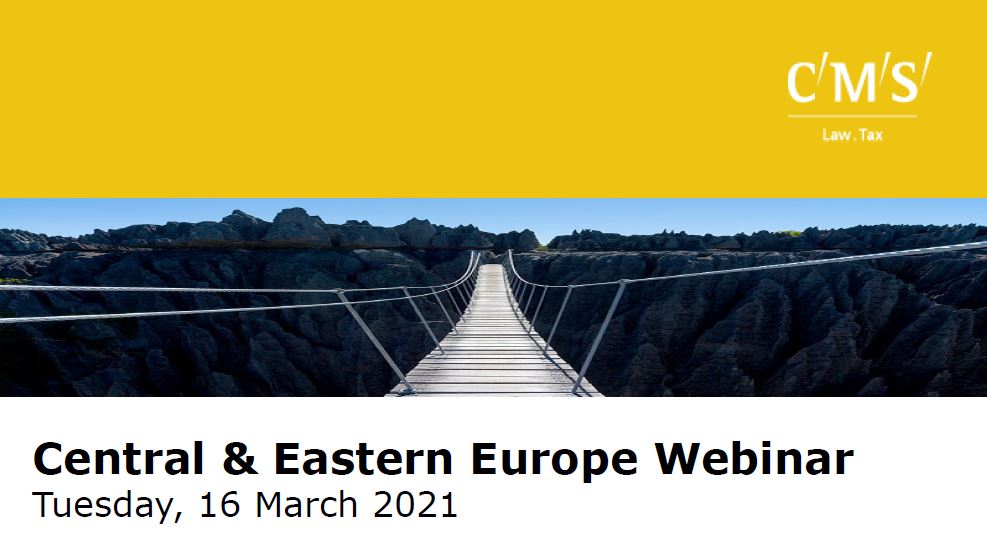 CMS organises a Central & Eastern Europe webinar "Recent developments impacting the insurance sector and their clients" covering Serbia, Montenegro, Austria, Bulgaria and Turkey. The webinar will be held on 16 March 2021 via the GoToWebinar platform.
WHAT?
The event will cover the following topics:
Serbia and Montenegro: Cyber insurance issues
We will focus on the effect of cyber insurance coverage and provide answers to these questions – Did COVID-19 pandemic speed up and increase the demand for cyber insurance coverage? Which sectors are the most affected or most in demand? What can a law firm do for insurers and what for the insured? What are the necessary points to be included in the cyber risk insurance policy – for the insurer and for the insured?
Austria: Validity of electronic signatures in the insurance sales process
Bulgaria: Trends in Bulgarian case law in the insurance sector
Turkey: Alternative dispute resolution in Turkish insurance law
The speakers are CMS experts in insurance law.
WHY ATTEND?
This webinar will provide a brief overview of recent developments and insight into issues of current interest for the insurance industry in several CEE countries – Serbia, Montenegro, Austria, Bulgaria and Turkey.
Attendance is free of charge.
WHЕRE?
Online – GoToWebinar
WHEN?
16 March 2021, at 14.00 CET
Please register via the link in the invitation below.
More information about the webinar are given in the invitation. For any questions, please contact CMS at belgrade@cms-rrh.com
CMS Invitation CEE webinar – Recent developments impacting the insurance sector and their clients