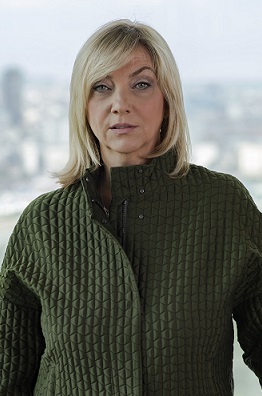 Dr. Ana Govedarica graduated from the Medical Faculty in Belgrade, where she specialized in Gynecology & Obstetrics. Additional education acquired at the prestigious European schools – INSEAD and London Business School.
Ana joined Roche in 1994. and she gained valuable work experience through different positions becoming results and commercially oriented Senior Executive experienced in all aspects of General Management, Business Development and Business Modeling.
During her work in Roche she received numerous international awards for successfully completed projects.
Talent development was always in her focus which resulted in nurturing several, now internationally recognized experts in medical and strategy fields. Ana is proven staff builder, facilitator and coach.
She recognizes and supports fresh ideas and startup mindset.
From the 2011 Ana holds a position of General Manager Roche Serbia.
During her 25-year experience Ana gained significant experience in policy due to her collaboration with almost all pillars of Serbian healthcare system. This cooperation is based on respect and trust and today policy is very high on her personal agenda.
She is engaged in constant improvement of healthcare and she is active member of several business and healthcare associations: INOVIA (The Association of the manufacturers of innovative drugs) – Board of Directors member, SSCC (Swiss Serbian Chamber of Commerce) – Vice President, NALED (National Alliance for Local Economic Development) – one of the founders of Healthcare Initiative, FIC (Foreign Investors Council) – Board of Directors…
She is proud wife and mother of two sons.