Digital & E-Commerce Committee
The main aim of this cross-sectoral Committee is to promote new digital business models and advocate for removing legislative and other barriers for further
development of e-Commerce and digital services. The committee enables FIC members from wide variety of sectors to engage in dialogue with the Government on improving digital and e-commerce. They include: banks, leasing subsidiaries, operators of electronic communications, law firms, consulting companies, IT companies, insurance companies and retailers.
Established in September 2016, the committee is growing steadily and now has over 20 members.
Main priorities defined in Digital& E-Commerce Committee Programme 2018-20 are:
Legal framework enabling digital economy (support and excel implementation of legal framework to enable further development of digital and paperless economy)
Digital education of citizens (increase awarness and understanding about digital solutions of citizens)
Usage of open APIs (extend customer choice regarding access and usage of financial and telecom services from multiple providers and create space for innovation through collaboration of multiple industries)
Main partners are ministry of Trade, Tourism and Telecommunications, National Bank of Serbia, Ministry of Education, Start-up hubs and accelerators, digital committees in other assocations, financial institutions, telco's, FMCG companies, etc.
For all the information regarding this committee please contact Regulatory Officer Jelena Lazarevic, e-mail jelena.lazarevic@fic.org.rs or phone +381 11 3281 958 & +381 11 3281 965.
For more info about the organization of committees and the scope of their activities please see main Committees page.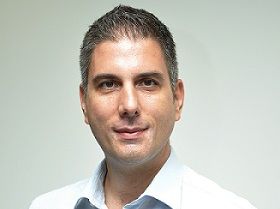 Nebojsa Jovanovic
Head of Digital Banking and Product Management, Raiffeisen banka a.d. Beograd
Members: (in alphabetical order)